NEW! Raspberry Cheesecake Slice x 6 (RAW. ORG. VEG. GF. DF.)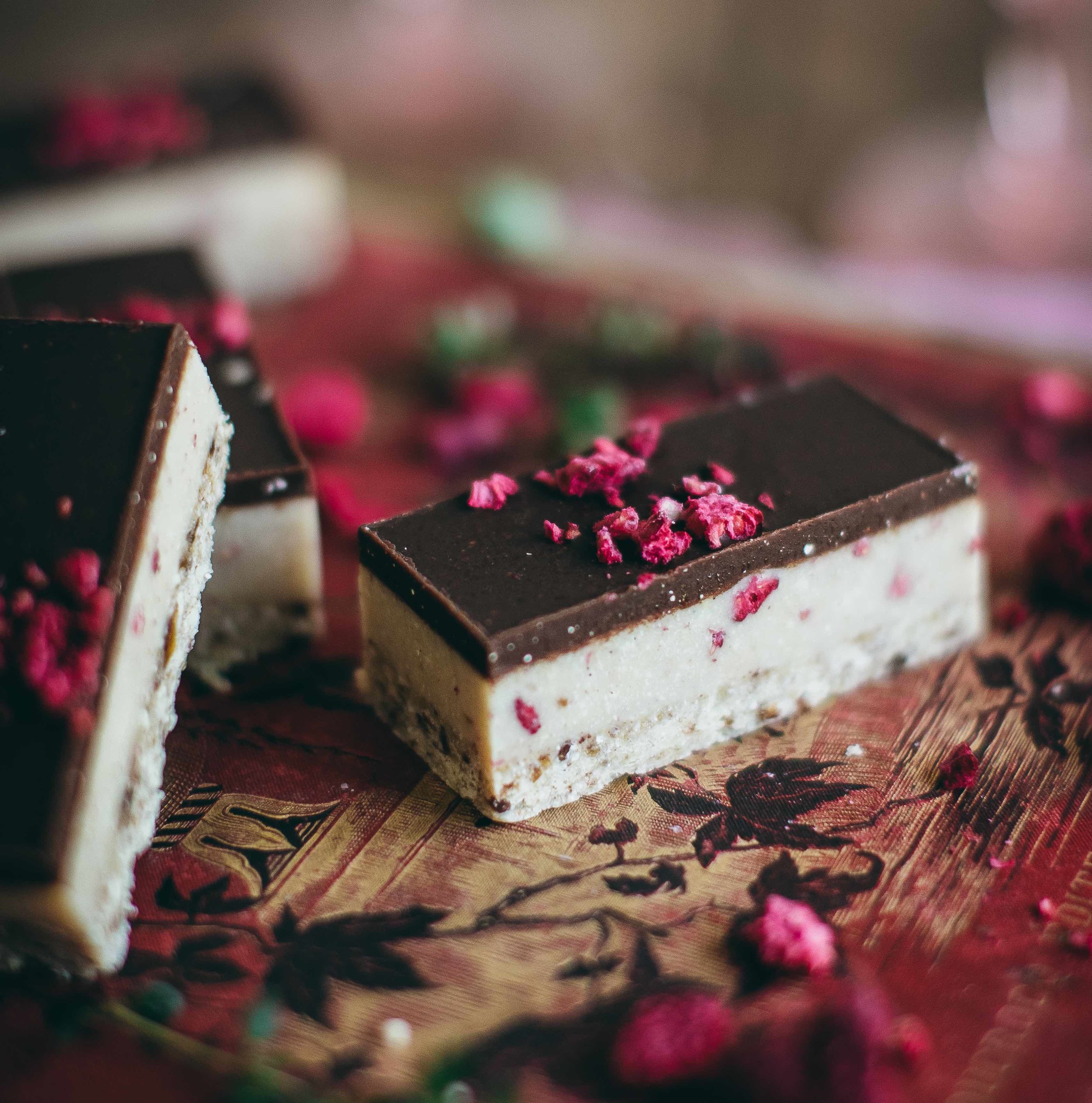 NEW! Raspberry Cheesecake Slice x 6 (RAW. ORG. VEG. GF. DF.)
ORGANIC. RAW. VEGAN. GLUTEN FREE. DAIRY FREE. DELICIOUS.
Raspberry Cheesecake:
For the cheesecake lovers! We've combined organic freeze dried raspberries into a white choc cashew filling, topped with our raw chocolate for an uniquely delicious raspberry cheesecake experience.
Ingredients:
Raw organic cashews, organic brown rice malt syrup, raw organic cacao butter, organic dates, organic coconut milk powder, organic coconut flour, organic desiccated coconut, raw organic coconut oil, raw organic cacao powder, organic vanilla bean paste, organic freeze dried raspberries, organic carob powder, himalayan crystal salt, organic cinnamon, natural flavour, organic lemon essential oil.
Allergen Information:
Contains tree nuts. Made in a kitchen where other tree nuts, peanuts and sesame are present and may contain traces.
Storage:
Each slice measures 3cm x 7cm and weighs approximately 55-60 grams each.
Our slices will keep for up to 2 months when stored refrigerated in an airtight container.
Shipping Information:
Our slices are packed and shipped in sturdy containers. We will include a reusable ice pack and ship with Australia Post Express in the warmer months to ensure they arrive in excellent condition. Please visit our shipping page for more information on shipping. Shipping is free for orders over $50, use the code FREE.